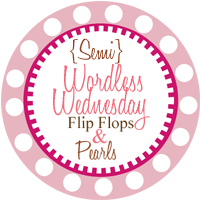 I figured since I'm still kinda new to this whole blogging thing, I would do Wordless Wednesday as kind of an introduction to me and my family/ friends.
The most amazing man in the whole world!
The two most amazing people who raised me, my parents!
Sisters being Sistas!
MO and D
niece and sister
M and J. My twin and brother in law
L and his brother P :)
This crazy group is some of my oldest and dearest friends.
We're like a little "family"
I refer to these people as The Creek Crew! They are full of love and no judgement.
Two of my best friends, they were there at the beginning of L and Mine relationship,
we have grown up but not apart! BBB
Fairy, one of our really good friends, and V, L's best friend.
C and B, You'll probably hear alot about them.
K's sorority sisters who have become apart of our little "family"
Just a handful of some of my favorite gals from MacGrill.
It still amazes me after 5 years we are still close friends.
me, C,W,T,K,and A
Hope y'all enjoy getting to know some of the important people in my life!